BROOKLYN NEW YORK — A rookie police officer fatally shot an innocent unarmed Melanoid man, Akai Gurley late Thursday in a "pitch black" Pink Houses stairwell as his girlfriend, whom he had been visiting, watched in horror, officials and a witness said.
Officer Peter Liang, who had been working in the field since graduating the police academy in January, had his flashlight and gun out when the weapon "accidentally discharged," hitting Akai Gurley who was "a total innocent," NYPD Commissioner Bill Bratton said.
In a common effort to criminalize the Black victim in cases involving police misconduct, the New York Post included a photograph of Akai Gurley's mug shot when they ran a story about the incident.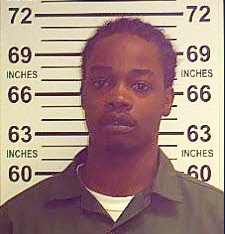 What other reason would there be to use his mug shot, when there are several more images of Gurley available,other than to criminalize his image.
The message that media outlets send when they consistently publish photographs of Black murder victim's mugshots or photographs of them holding their hands in ways that can be misinterpreted as gang signs, is that these victims somehow deserved to get killed and they do not deserve justice.