Last night Donald Trump was elected the 45th president of the United States, and today there were protests in almost every major city with thousands of people opposing his win. But there were also several white supremacist groups celebrating Trump's victory. There was also several incidents of white supremacist Trump supporters celebrating by engaging in anti-Black vandalism in cities around the country as well.
All of the following incidents happened on the first day Donald Trump became president:
In Philadelphia, a white supremacist Trump supporter spray painted a nazi symbol on a storefront.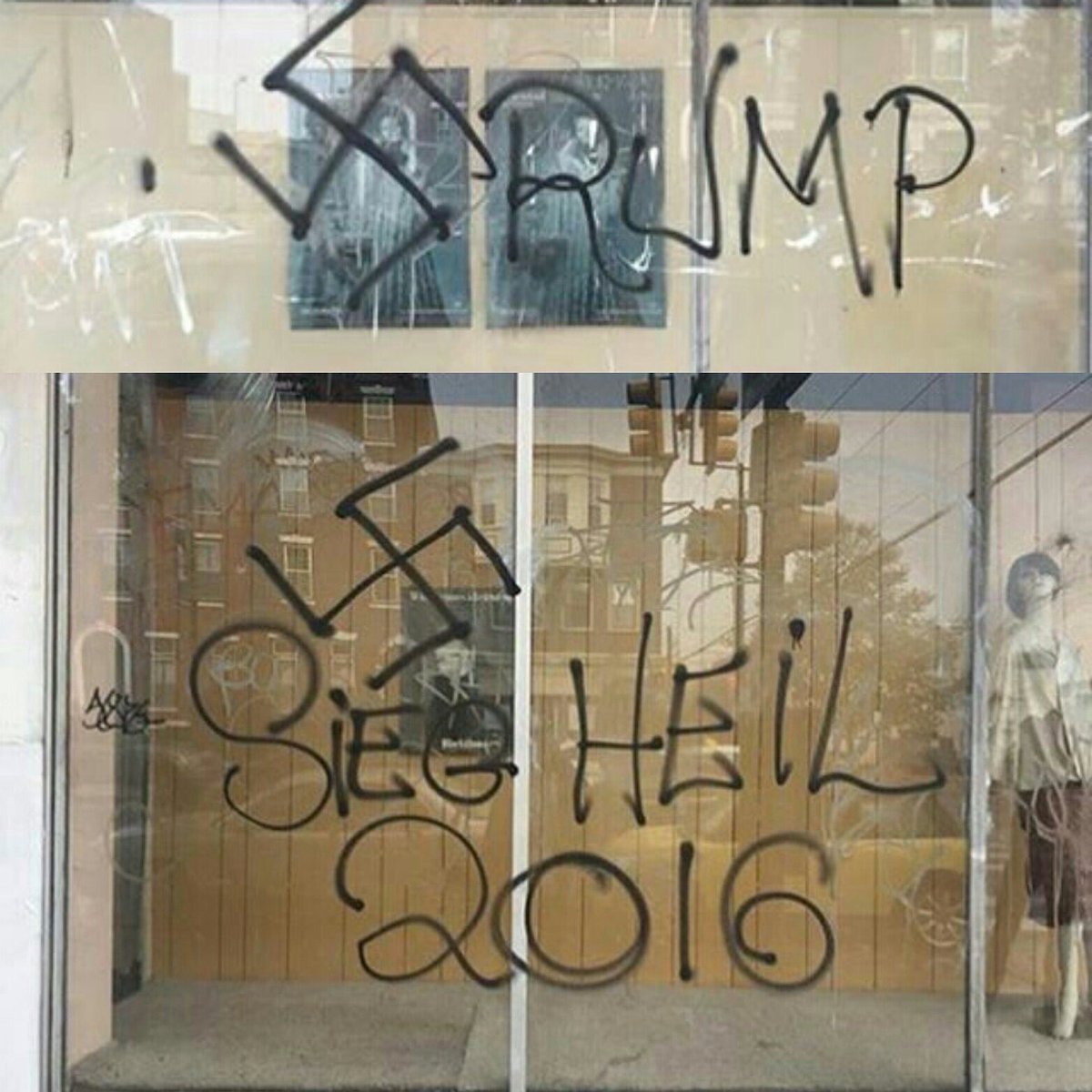 Also in Philadelphia, it appears that another Trump supporter spray painted the words "Yes Trump Black Bitch" on someone's vehicle.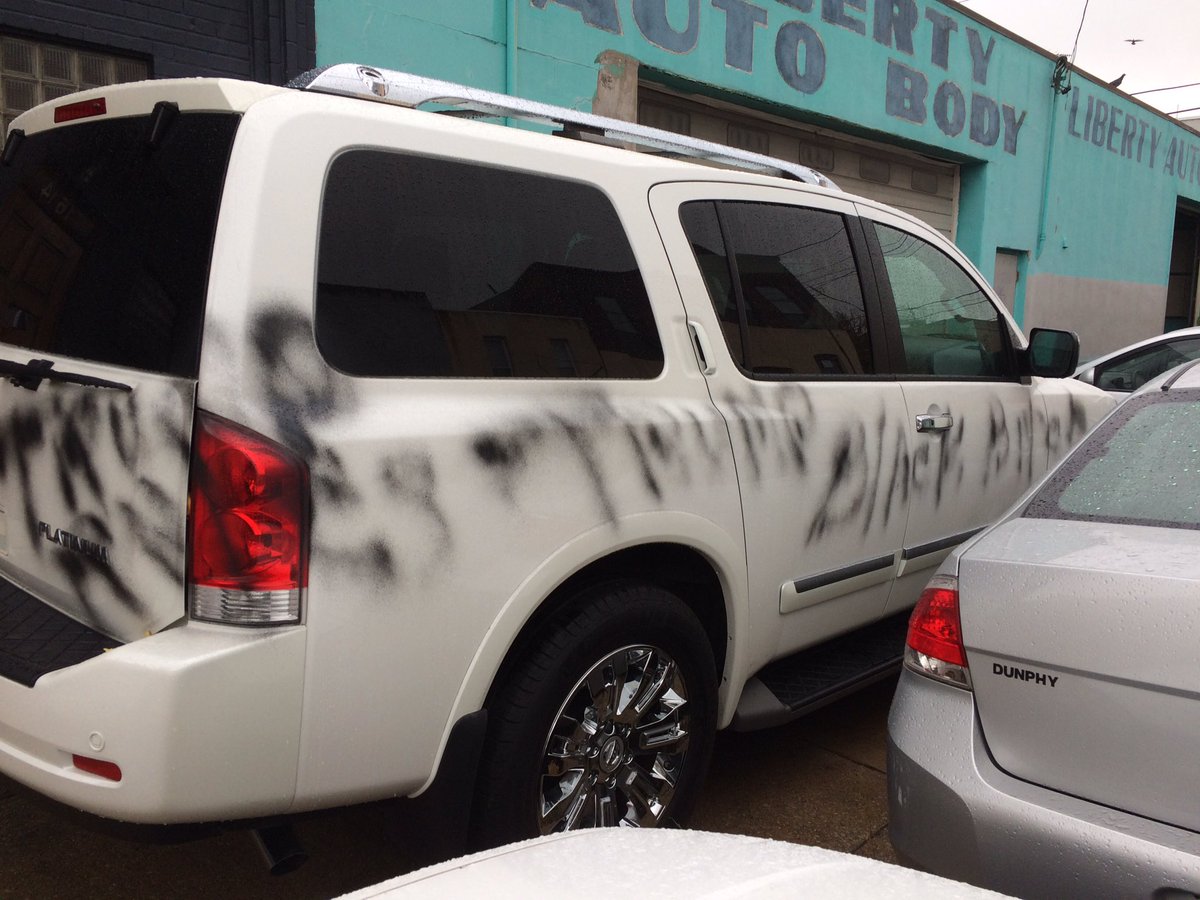 Former Ku Klux Klan leader and major Trump supporter David Duke has been celebration Trump's victory on his twitter timeline for hours. Duke also stated that the Trump win was a great victory for "our people" (meaning white people).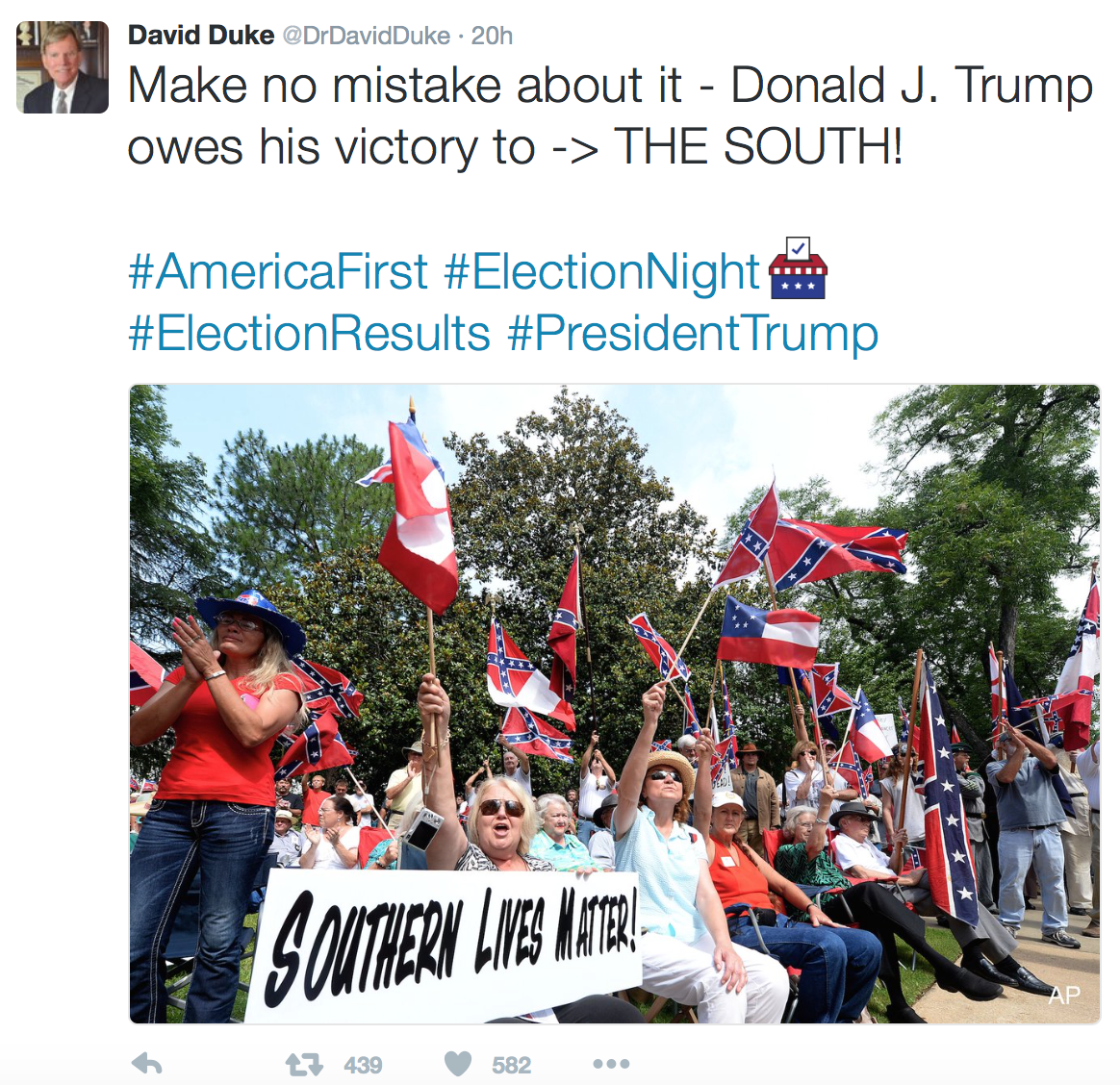 At Maple Grove High School in Minnesota, some suspected white supremacist students who are evidently Trump supporters, wrote anti-Black graffiti in the school's restroom.
In the Wellsville area of Buffalo New York, a baseball dugout at Island Park was vandalized with a swastika and a variation of Donald Trump's "Make America Great Again" campaign slogan with the words "Make America White Again".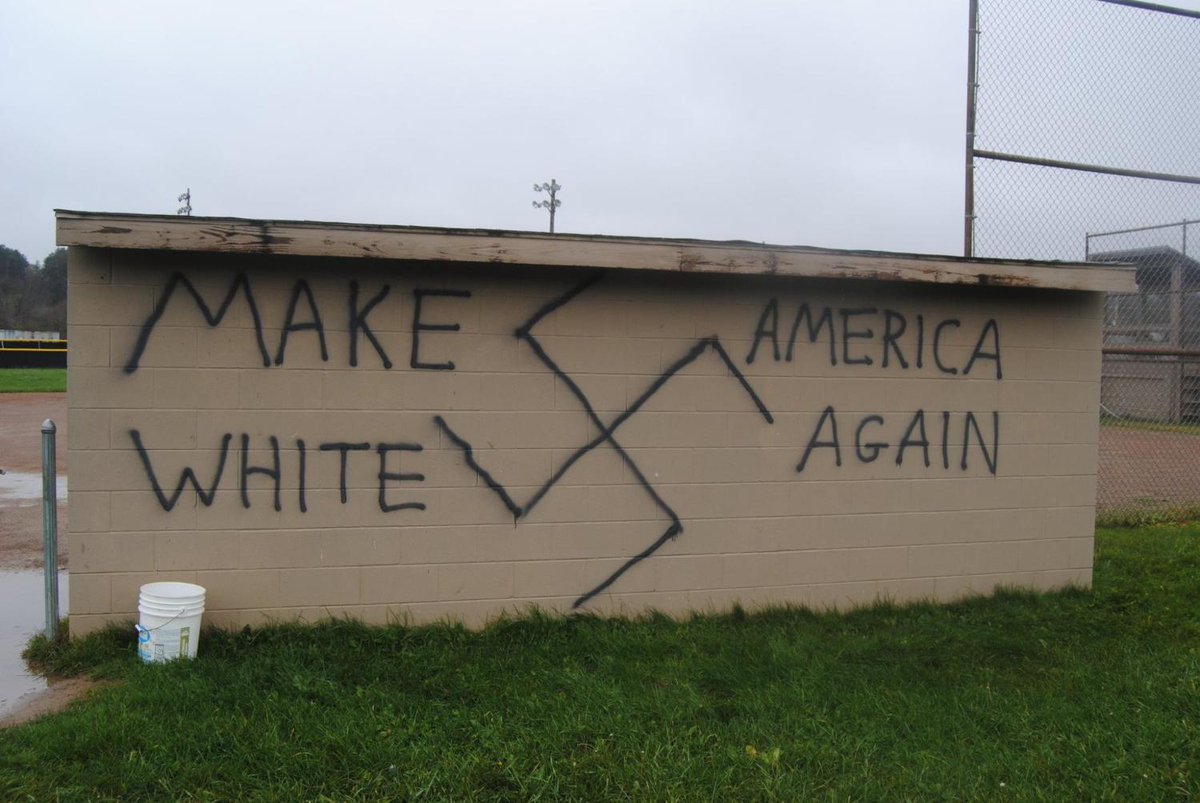 Also in the Buffalo area, At Canisius College, a black doll was found hung by a noose in an elevator directly after Trump's victory on Tuesday night in Frisch Hall, a freshman dorm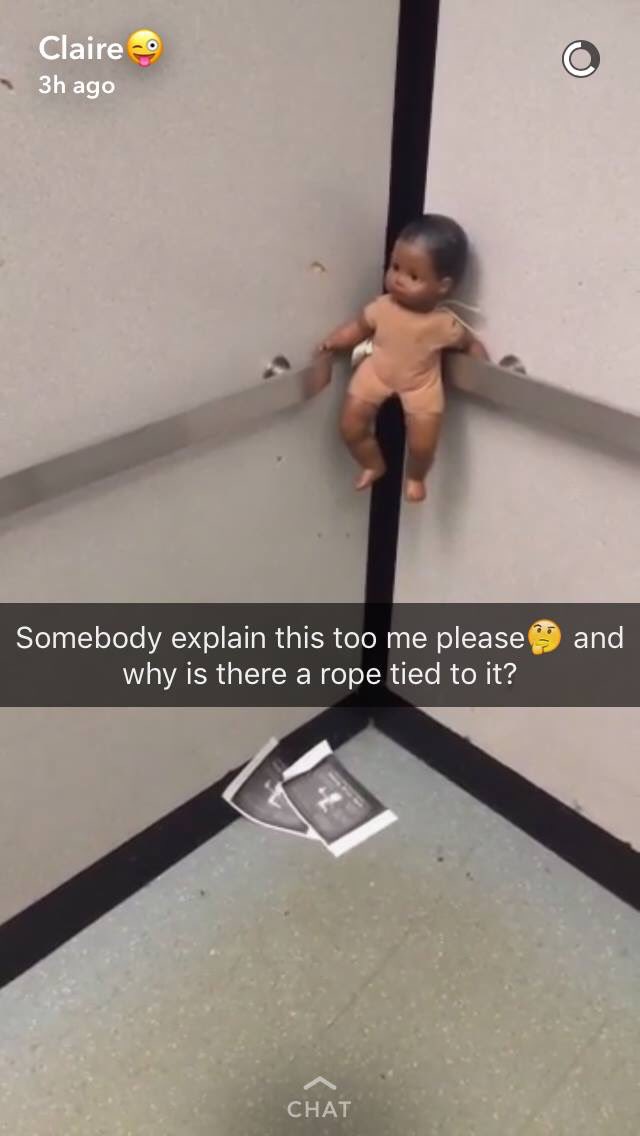 In San Francisco, a homeowner flew a Nazi flag over his home after Trump's victory.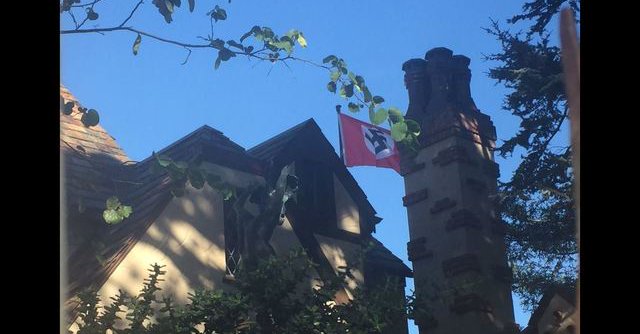 In Mebane, NC, a suspected white supremacists associated with the group Alamance County Taking Back Adamance County (ACTBAC)- a group who once raised money to line Interstate 40 with Confederate Flags- were on a freeway bridge celebrating Trump.