Before yesterday Joy Villa was not a name that was circulating on the music scene.
Today is a different story.
Villa, had everyone talking with the dress she wore that said "Make America Great Again." The back of the dress had the word "Trump" on the bottom in big bold letters.
The 25 year old singer's Instagram profile says she's "Grammy Considered."
Since then the sales for her album, which was an obscure recording initially released in 2014,  have skyrocketed.
Her song, "I Make the Static" jumped to the top of Amazon's top digital paid albums and reached number seven on the iTunes top album chart after her red carpet publicity stunt.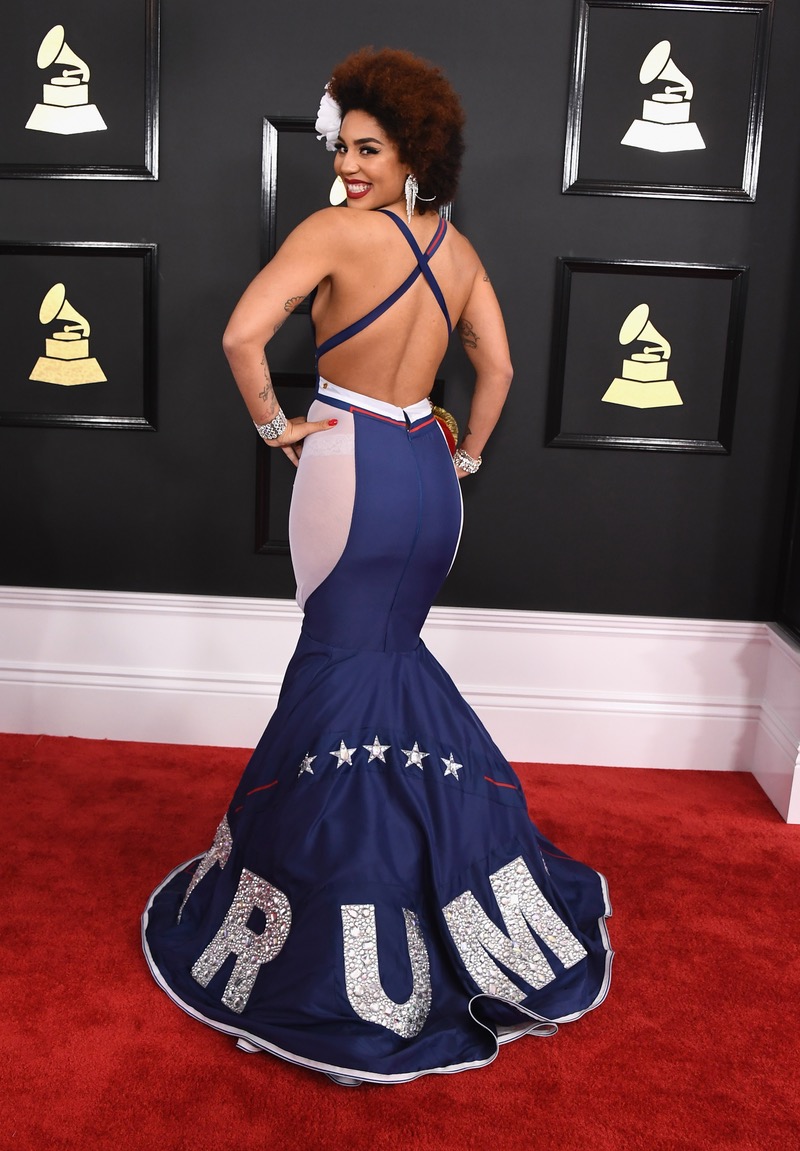 One must ask, is the increase in sales due to talent or the dress? Or something else?
Andre Soriano, the designer of Villa's dress said on Instagram the gown is a "tribute [to] OUR President Of The United States Of America" adding the hashtag #MAGA
Villa is being supported online by many suspected white supremacist Trump supporters. Many of them are trying to hold Villa up as a proof that not all Trump supporters are advocates of white supremacist views and some Blacks like Trump too.
There are many feelings on the dress worn by Villa. Many are saying she was seeking  attention and publicity to boost her stagnant recording career. Others contend that she is a Trump supporter that wishes to 'Make America Great Again' and this was a show of her support.
It appears that  Joy Villa is fully aware that the fastest way for a Black person to get massive support by many in the dominant society, is to act as a "colored shield" for white supremacy.