A Donald Trump supporting fugitive in currently on the run in Oklahoma for a series of horrific crimes. Suspected white supremacist Michael Vance, 38, is wanted for murder, child molestation, car jacking, and a number of other crimes.
Vance also has AIDS and investigators are saying that he may try to spread it to anyone who comes in contact with him. Police responded to a report of shots fired about 6:30 p.m. yesterday evening and were investigating when "a gentleman came out with an AK-47 and just opened fire on everybody," Lincoln County Sheriff Charles Dougherty told reporters.
Vance is suspected of killing two of his relatives, and he shot two police officers who sustained non-life threatening injuries. Vance even live streamed himself while on the run, displaying his AK-47 gun and threatening to cause more mayhem.
Initial warnings about this dangerous fugitive being on the loose correctly described him as a "white male". But later reports started referring to Vance as an "Indian".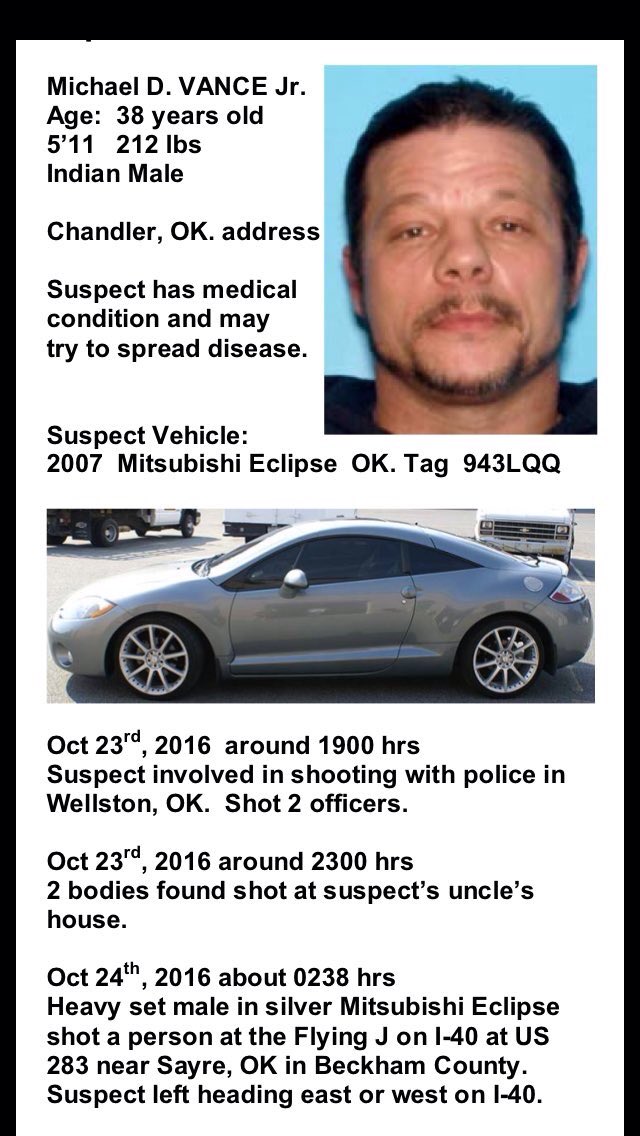 Michael Vance has a Facebook page where some of the pages in his "likes" section are Donald Trump and white supremacist mascot Sheriff David Clarke. The general consensus is that any white person who subscribes to the rhetoric of a black person like Sheriff Clarke, who basically regurgitates white supremacist talking points about Black people, should be suspected of being white supremacists themselves.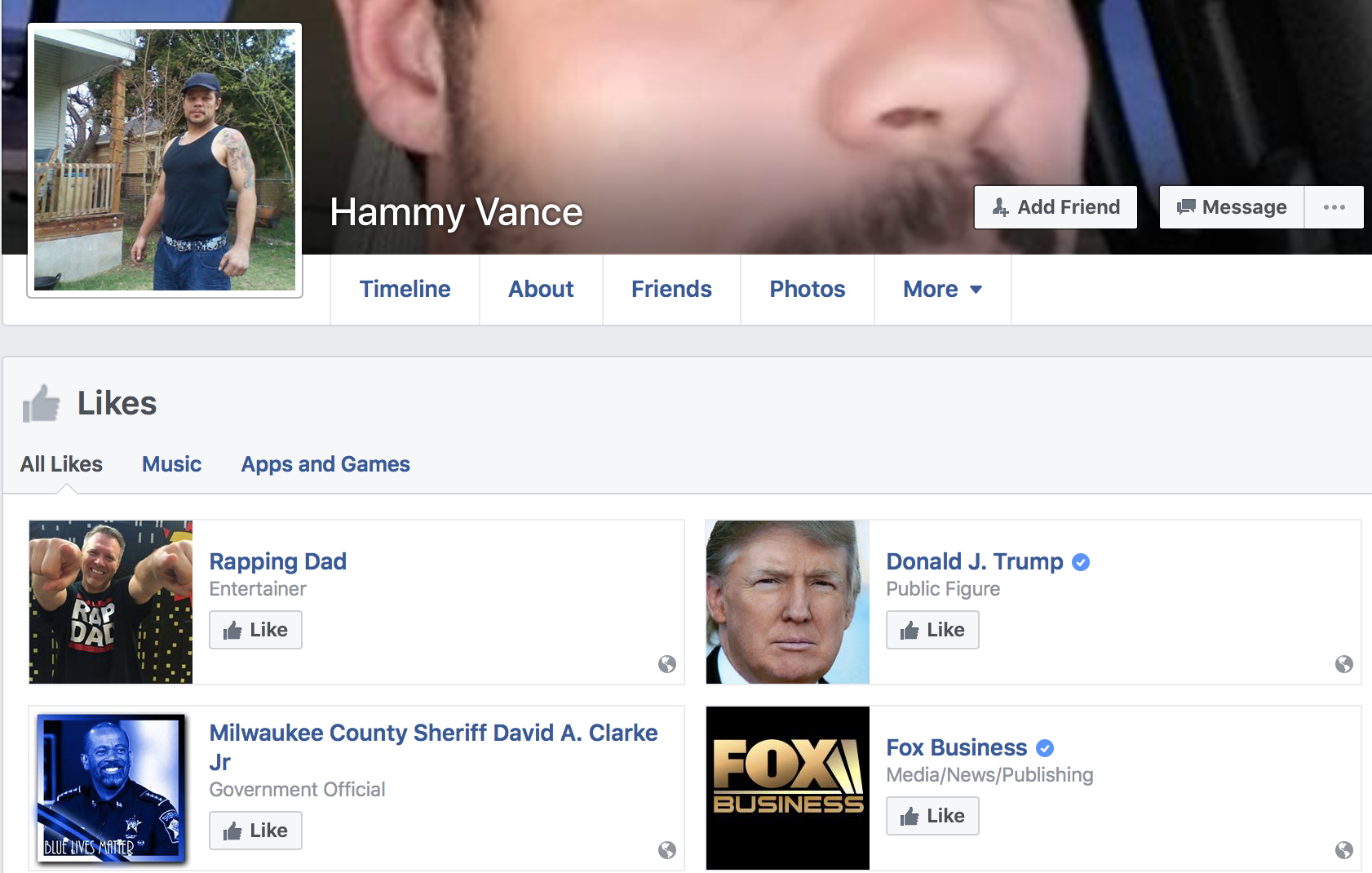 It's interesting that Oklahoma is the same state where a suspected race soldier executed an innocent unarmed Black man named Terence Crutcher a few weeks ago. And now the state of Oklahoma has an armed, AIDS infected, child molesting, cop shooting, suspected white supremacist murderer on the loose causing terror throughout the state.
Maybe if law enforcement there didn't spend time executing innocent unarmed Black people, they could get real criminals like Michael Vance off the streets.