In 1897 the Kansas City Journal ran an article on the son of a former slave named John Rogan,who was referred to at the time as the Negro Giant. Rogan reached the  height 8ft 6 inches, and is acknowledged as one of the tallest men ever recorded. Rogan made a living selling photos and postcards of himself,and several newspapers wrote articles about him during his lifetime.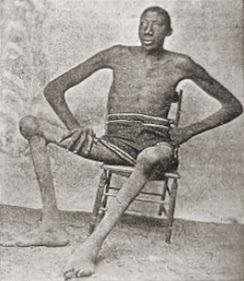 There is evidence to believe that some media outlets at the time decided to capitalize on this image of a "Giant Negro", because starting in 1897 the New York Times began  to run a series of racist, anti-Black propaganda stories designed to scare the white public.
From the 1890's to the 1940's, newspapers from around the country ran sensationalized stories about "Giant Negroes". These were exaggerated stories about black criminality that played on white supremacist stereotypes.
The underlying theme of the stories were that black people were somewhat non-human and they were in need of more excessive violence from law-enforcement in order to be subdued. Here are some of the actual newspaper clippings from the early part of the 20th century covering the "Giant Negro" hysteria: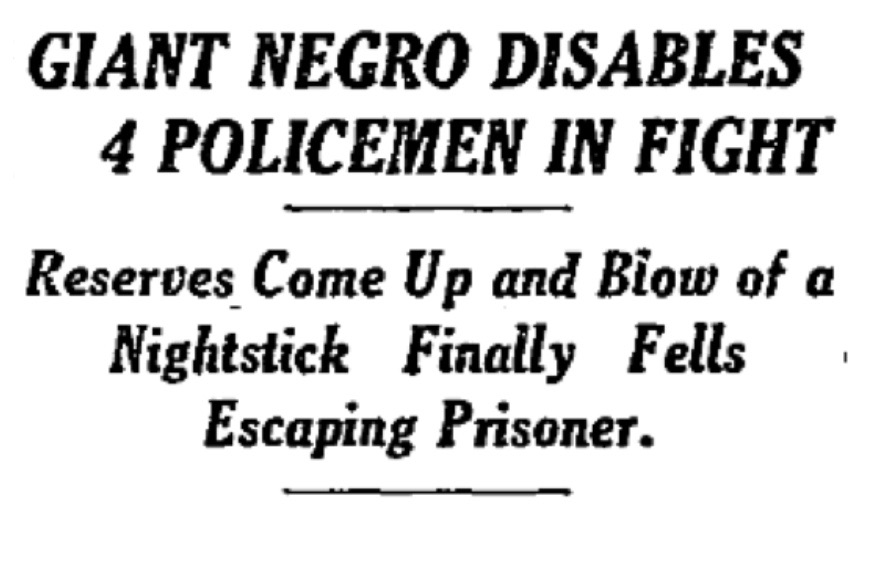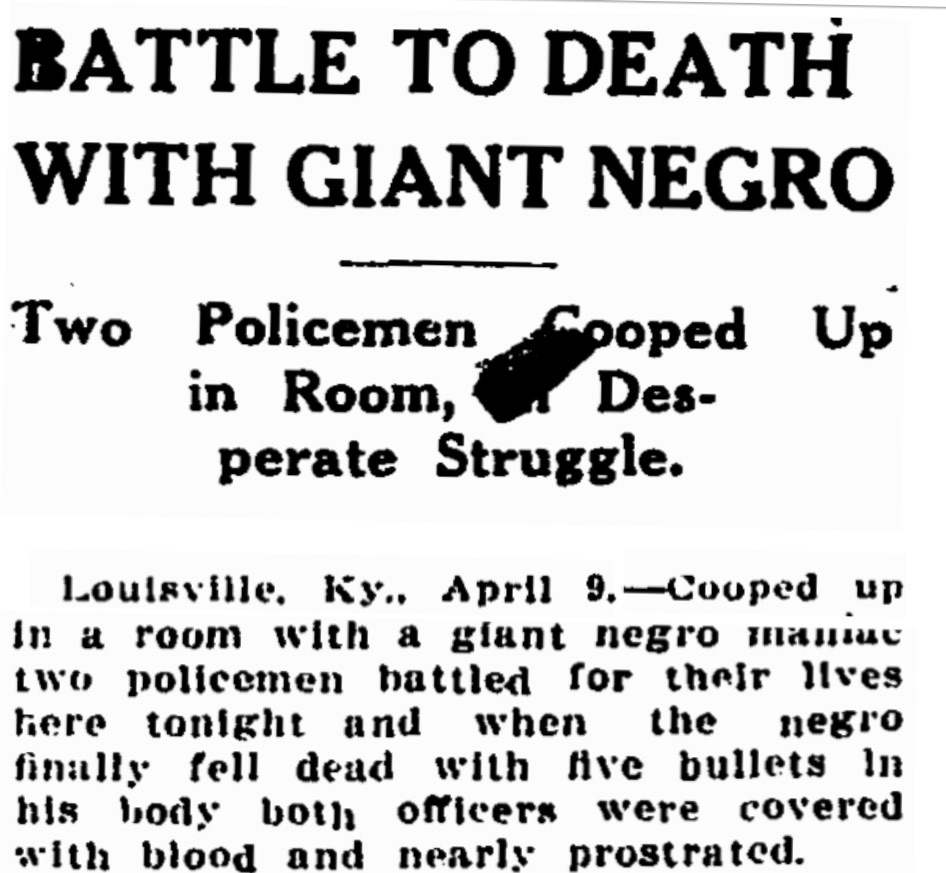 Fast forward to today. In cases like the legalized killing of Mike Brown and Eric Garner by law enforcement,people have tried to justify their murders by constantly mentioning the size of these individuals. In the case of Mike Brown, officer Darren Wilson-who was relatively the same size as Mike Brown-emphasized in his police statement that he felt  "like a five year old holding onto Hulk Hogan" when he engaged in his confrontation with Brown.
In the case of Eric Garner,people have tried to justify  his murder, and lack of indictment of the police officers who committed the murder, on Garner's massive size.
So we have to fully accept that we live in a system of white supremacy that is still judging Melanoid people as a whole based of the same dangerous stereotypes from over 100 years ago. Trying to convince the dominant society to remove these deep rooted stereotypes have been,and will continue to be futile. Instead,Melanoid people should put themselves in a position of empowerment to protect themselves from the dangers of those stereotypes.