A video is circulating online of a suspected race soldier viciously beating an unarmed Black man who has clearly surrendered. The video took place this week in Vallejo Ca., and in the video, there are several bystanders witnessing this abuse of force coming from the race soldier acting as a police officer.
The race soldier in the video appears to be "officer" Spencer Muniz-Bottomley. According to the City of Vallejo website:
"Officer Spencer Muniz-Bottomley was born in Suisun City and attended school in El Dorado Hills, California. He volunteered as a Vallejo Police Ex- plorer during high school, and after graduation in 2009, enlisted in the US Marine Corps."
This article further proves that cities with a sizable Black population are hiring marines and other military veterans to implement a war zone occupation upon Black citizens. Unfortunately, too many people in the dominant society are fully onboard with the type of militaristic brutality that race soldier like Bottomley and others are unleashing on Black society.
Spencer Bottomley was also one of the "officers" named in civil rights violation lawsuit filed by a Black man named Derrick Lamar's Shields back in 2016. The lawsuit claimed that Bottomley and other officers engaged in unconstitutional excessive force.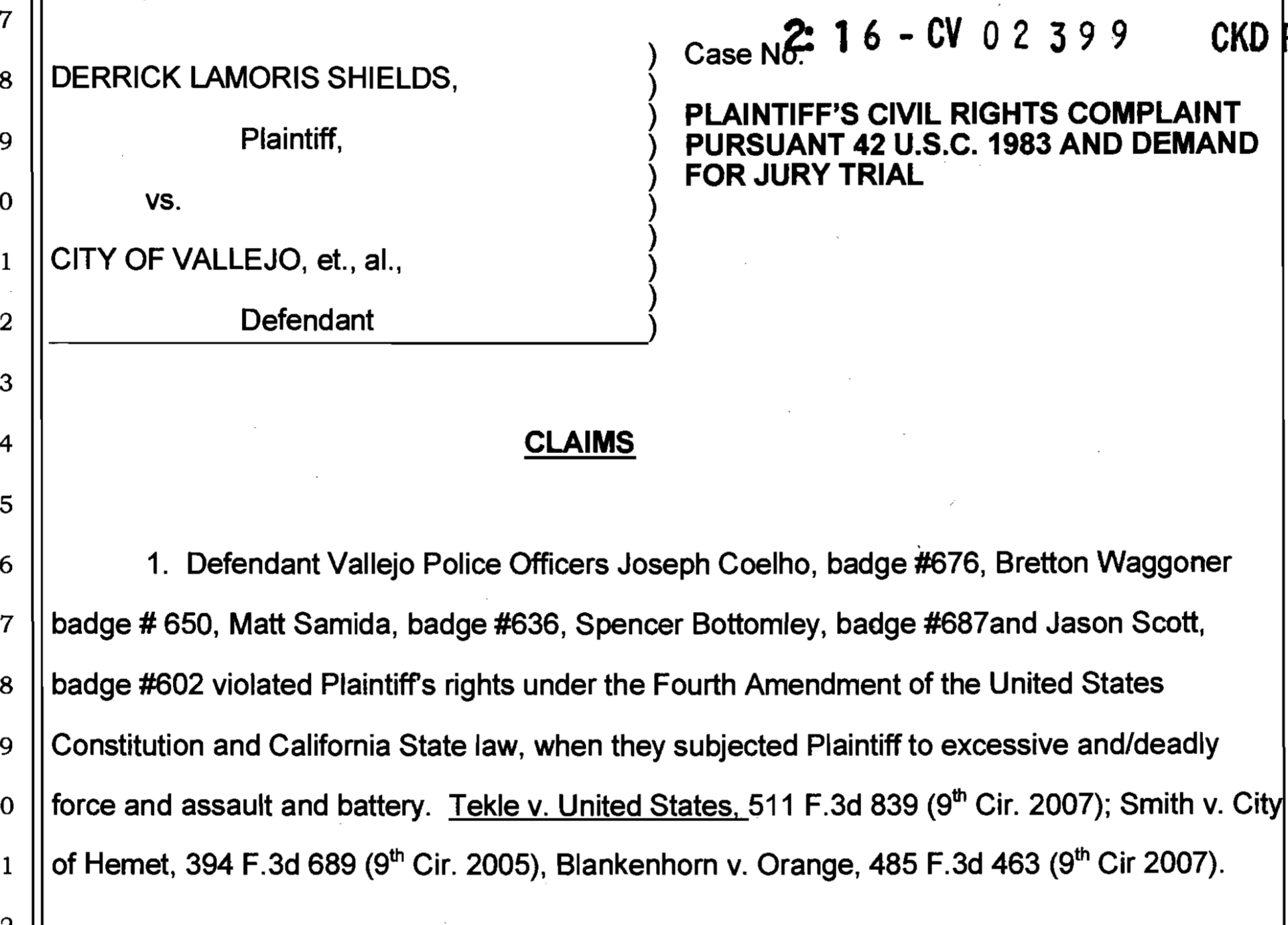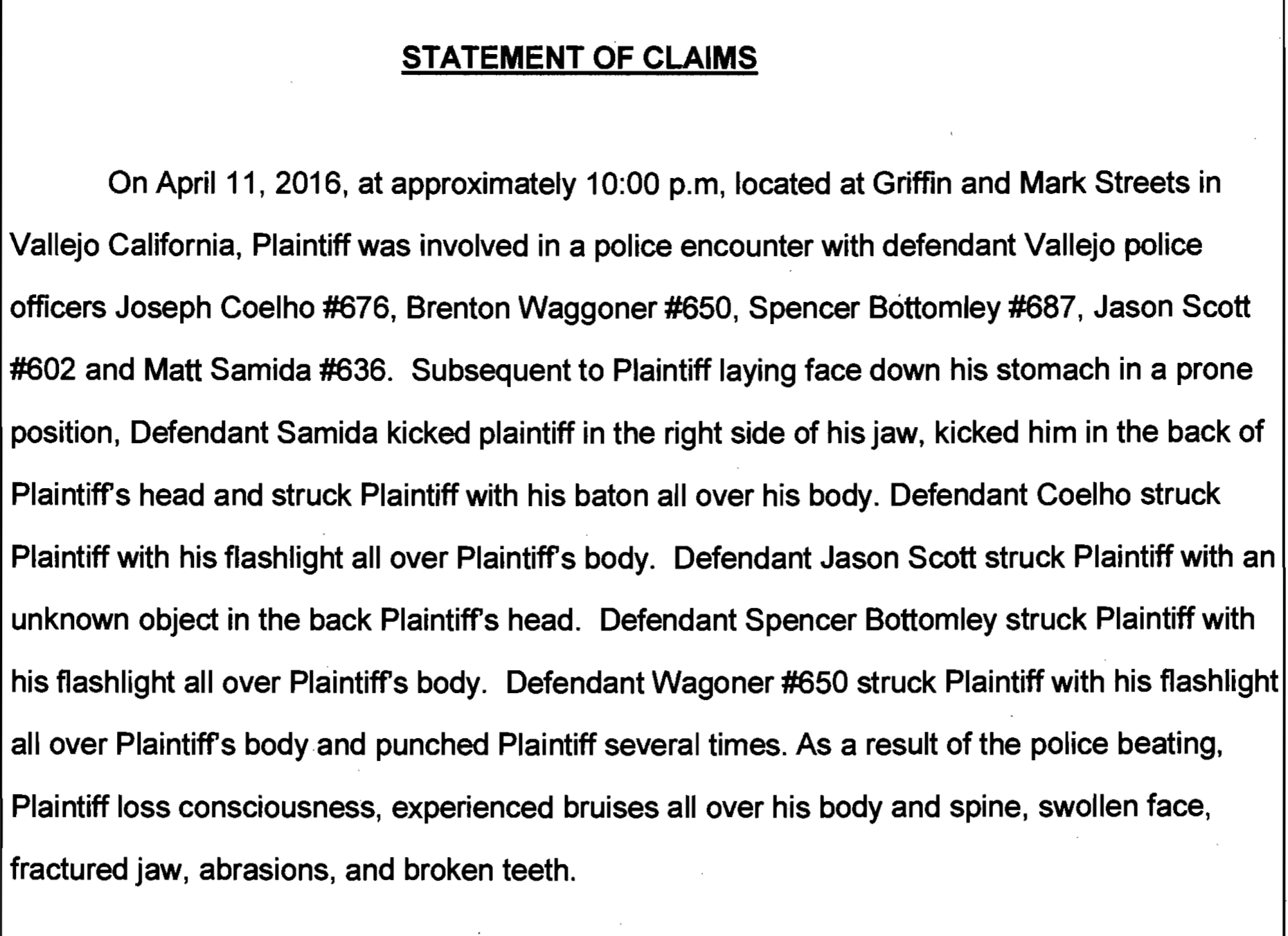 In the video, "officer" Bottomley can also be seen pulling his gun out on other innocent bystanders who were protesting his unconstitutional brutality. The reason why race soldiers like Bottomley and other commit these blatant, and unconstitutional acts of violence against Black citizens, is because they fully understand that white supremacist society is not going to punish or reprimand them.
And standing around telling them that "they are being filmed" will not deter them from committing these tyrannical acts of violence. So the question that every Melanoid victim of white supremacy and race soldier violence must ask is, what can we do to curb these racialized attacks?
Watch Part 1 and 2 of the video below.