Officials say a gunman who fired numerous shots Friday morning in east Oakland near the Oakland Zoo has been disarmed and is in police custody.
A sniper who fired several shots Friday morning in East Oakland near 98th Avenue and Interstate 580 was seen spray painting crude pictures on a car and a house before he was taken into police custody.
The suspect is a 32 year old white supremacist named Jesse Enjoin. In the days leading up to the standoff, Enjaian began espousing racist rhetoric and anti-Black epithets on his now-deleted Twitter page.

He was disarmed and loaded into an ambulance shortly after 10 a.m. after being wounded by gunfire, but it was unclear where the shots came from that hit him, according to Oakland police spokeswoman Officer Johnna Watson.
There are photographs of the suspect standing on the roof of a house, firing several shots at police helicopters. And the armed shooter defiantly strolled down the street with his rifle in hand. No motive has been determined at this time.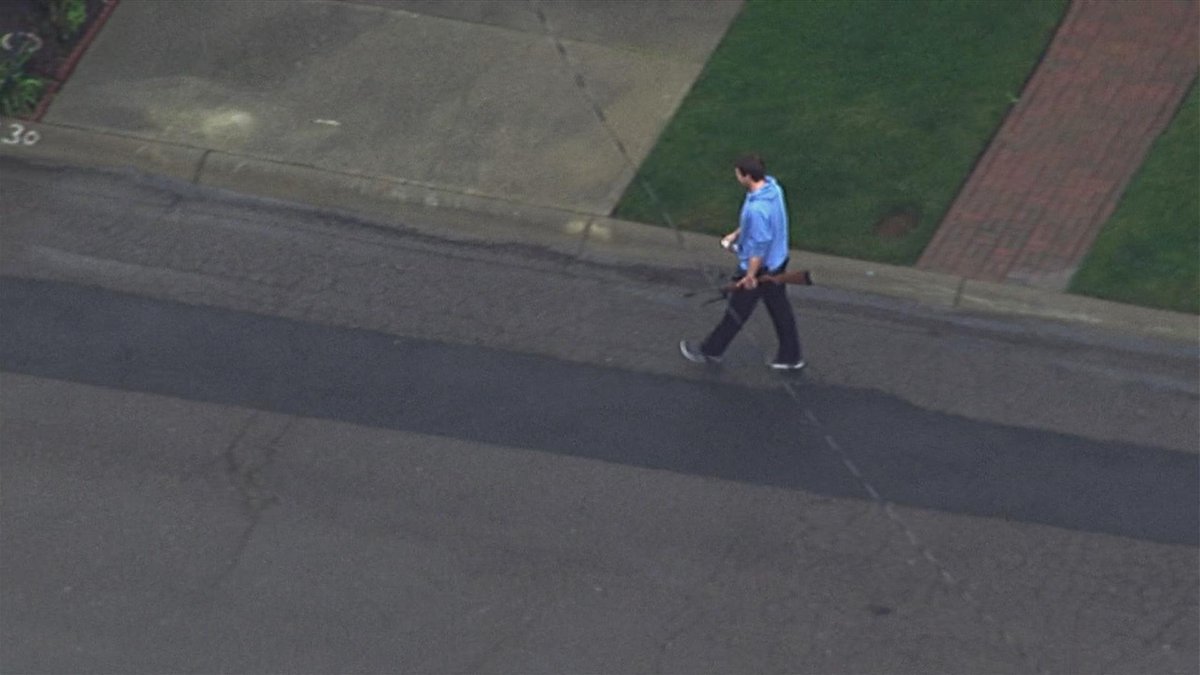 This story has been updated.