Exposing the Alt-Right thugs, killers and domestic terrorists in Charlottesville, Virginia
By Kenny Anthony
At this current stage of white supremacy, knowing the difference between white people and white supremacists is critical for our safety & survival as Melanoid people. The "white power" terrorist organizations that were present during the "Unite The Right" riot should be named, shamed and immediately punished with no exceptions. So, while these men continue to roam the streets and create an unsafe living environment for our children, elderly, men, women and all the above, we at Melanoid Nation must consistently update Melanoid people to protect our families.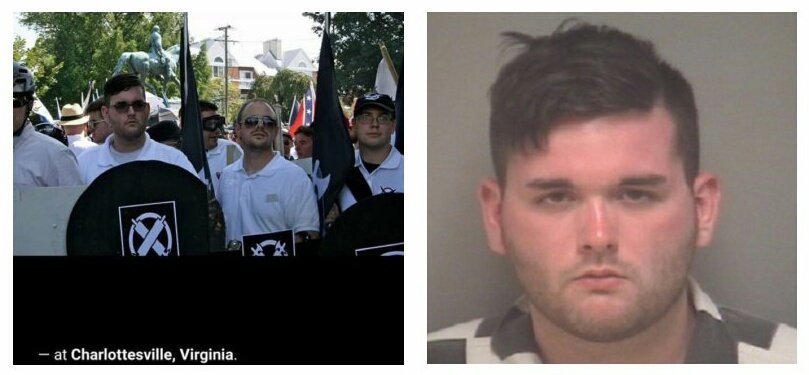 This is the man guilty of murdering Heather Heyer, an innocent protester fighting against white supremacy at the "Unite The Right" riot. His name is James Alex Fields Jr., 20, from Maumee, Ohio, and a member of Vanguard America which is a white terrorist organization. People that knew James often labeled him as "disillusioned", and his former teachers stated that he'd write reports that were "along the party lines of the Neo-Nazi movement". According to sources, he was fond of military history, idolized Hitler, and felt sympathetic towards Nazism.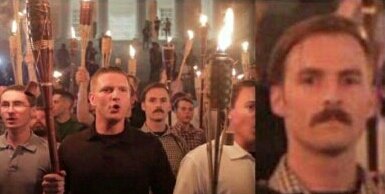 The man pictured with the thick moustache is Matthew Colligan, 27, a white supremacist that resides in Boston, originally from Southborough, Massachusetts. He is a close friend and associate of popular suspected white terrorist Basked Alaska.
Twitter: @Millennial_Matt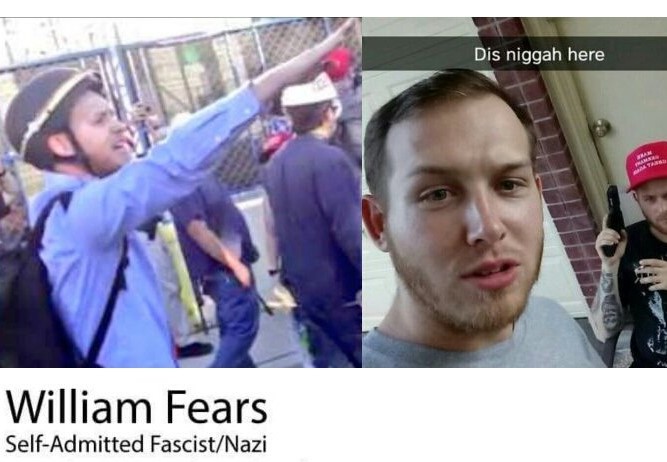 This man has been identified as William Fears, a Neo-Nazi white supremacist from Texas. He's been seen traveling all over of the country to attend Alt-Right marches. Here's a video of him being chocked for in-sighting xenophobic hatred at a rally in Houston: https://m.youtube.com/watch?t=69s&v=KF8rMGJWnLo
Twitter: @FearsWilliam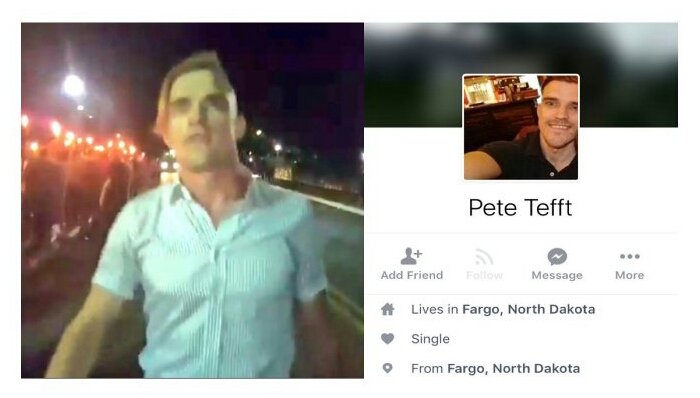 Pete Tefft, Alt-Right white supremacist from Fargo, North Dakota, was seen in a video at the "Unite The Right" riot when a camera-man was violently assaulted.
VIDEO: https://twitter.com/UR_Ninja/status/896216429065850880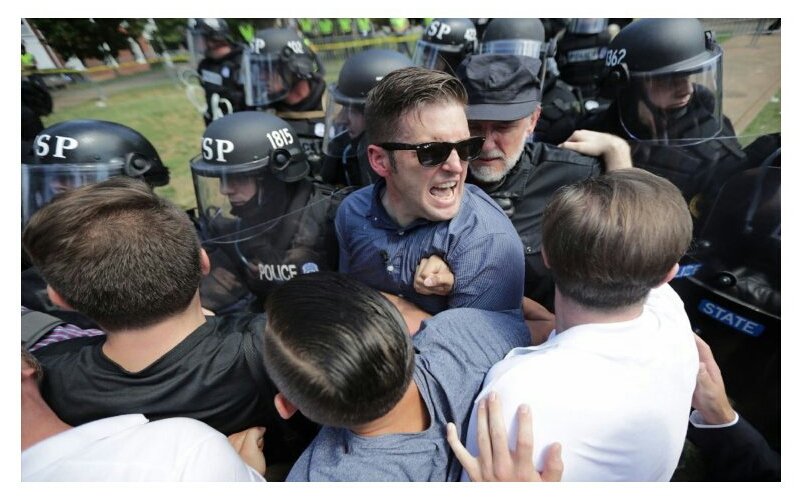 Richard Spencer, 39, originally from Boston, now residing in Alexandria, Virginia. He's a dangerous Neo-Nazi white supremacist, president of the National Policy Institute (racist think-tank), and leader of the Alt-Right.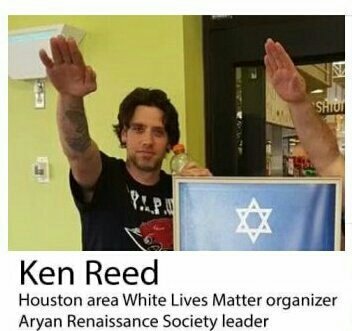 Ken Reed, founder of the Facebook Group: "White Lives Matter", and one of the Neo-Nazis present at the "Unite The Right" riot.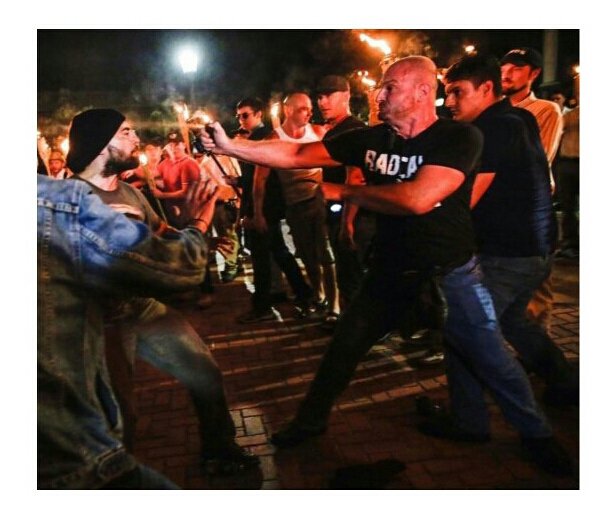 White supremacist YouTuber, Chris Cantwell, seen at the "Unite The Right" riot being aggressive and intimidating while spraying peaceful students with mace. However, in self-defense, innocent non-racist protestors fought back. Here is a video of him after the incident: https://twitter.com/JordanUhl/status/896425715201175552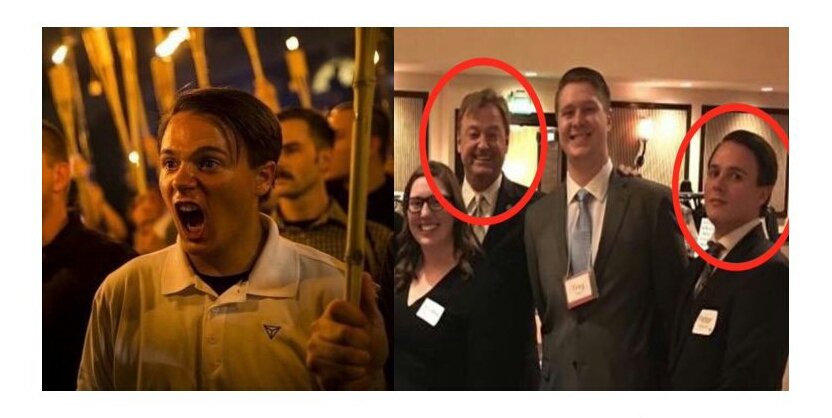 Peter Cvjetanovic, a menacing Neo-Nazi that works for Benteler Automotive and attends the University of Nevada. On the right, he is pictured with Sen. Dean Heller. People in high positions of power being associated with white supremacists is a serious threat for Melanoid people.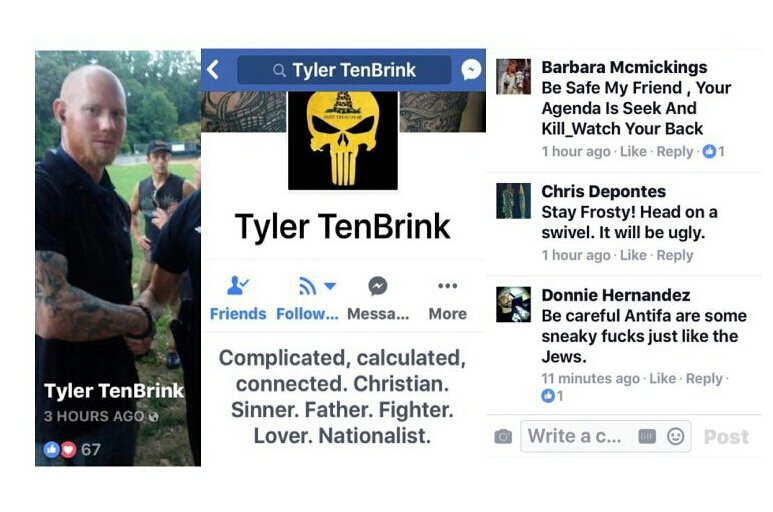 Tyler TenBrink, a savage white supremacist from Kalamazoo, Michigan, but currently lives in Richmond, Texas. Here is a suspected white supremacist female reminding him that his agenda is: "Seek and Kill".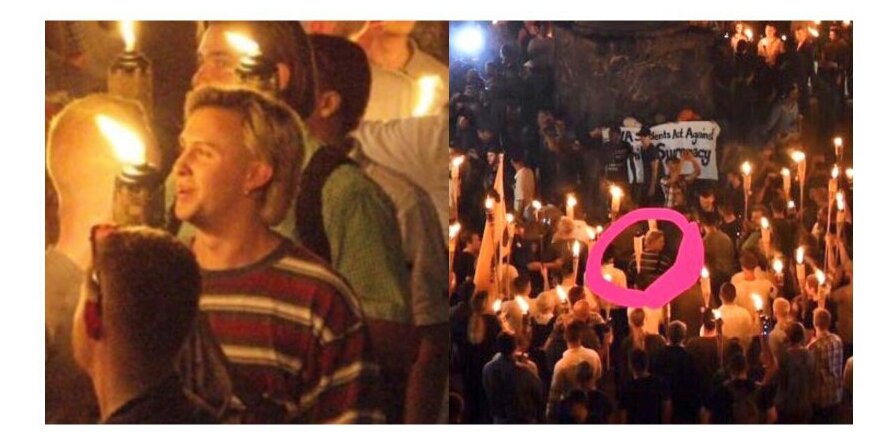 Cole White, an Alt-Right Neo-Nazi white supremacist residing in Berkeley, California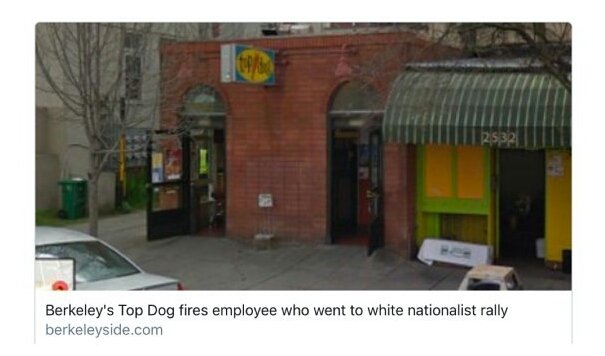 He participated in a bloody right-wing demonstration on April 15th and sucker-punched innocent protestors. Once pictures of him surfaced on social media at the "Unite The Right" riot, his former workplace (Top Dog), made an official statement stating that he no longer worked for the company. To clarify, Cole resigned and was not fired. Top Dog did not condemn him for his actions in Charlottesville. Top Dog response: "we respect our employees right to their own opinions". In the system of white supremacy, white supremacists hardly ever get fired, they either resign or get transferred.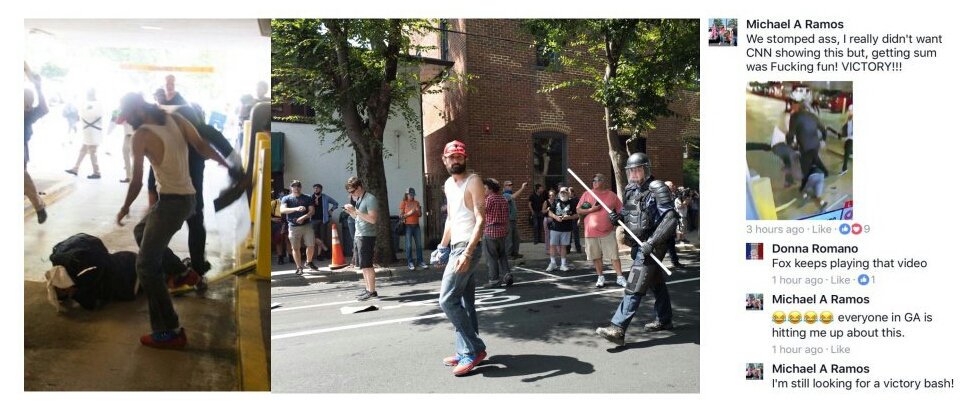 Michael Ramos, a Neo-Nazi domestic–terrorist spotted assaulting and attempting to murder an innocent young Black man named Deandre Harris. Michael had an improvised weapon (covered with a blue shirt), wrapped around the hand that he assaulted Deandre with.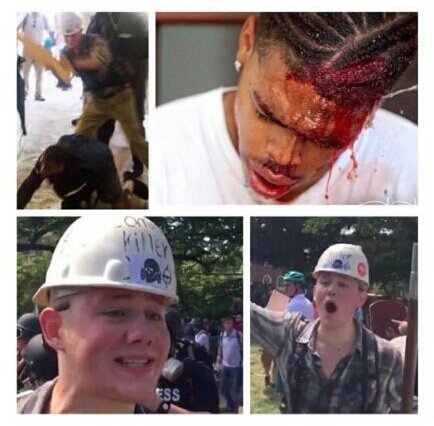 Neo-Nazi Daniel Borden from Mason, Ohio, seen assaulting and attempting to murder Deandre Harris.
Melanoid Nation will continue to update the family on any new information. Our advice: Be alert, do not let your children go outside unsupervised, and exercise your Second Amendment