Suspected white supremacist Ben Shapiro who runs the anti-Black propaganda blog The Daily Wire put out a story this week denouncing criticism of  the wife of Newt Gingrich, Callista Gingrich. Several people posted images mocking the strange facial expressions of Callista Gingrich, when she was trending after being named US ambassador to the Vatican.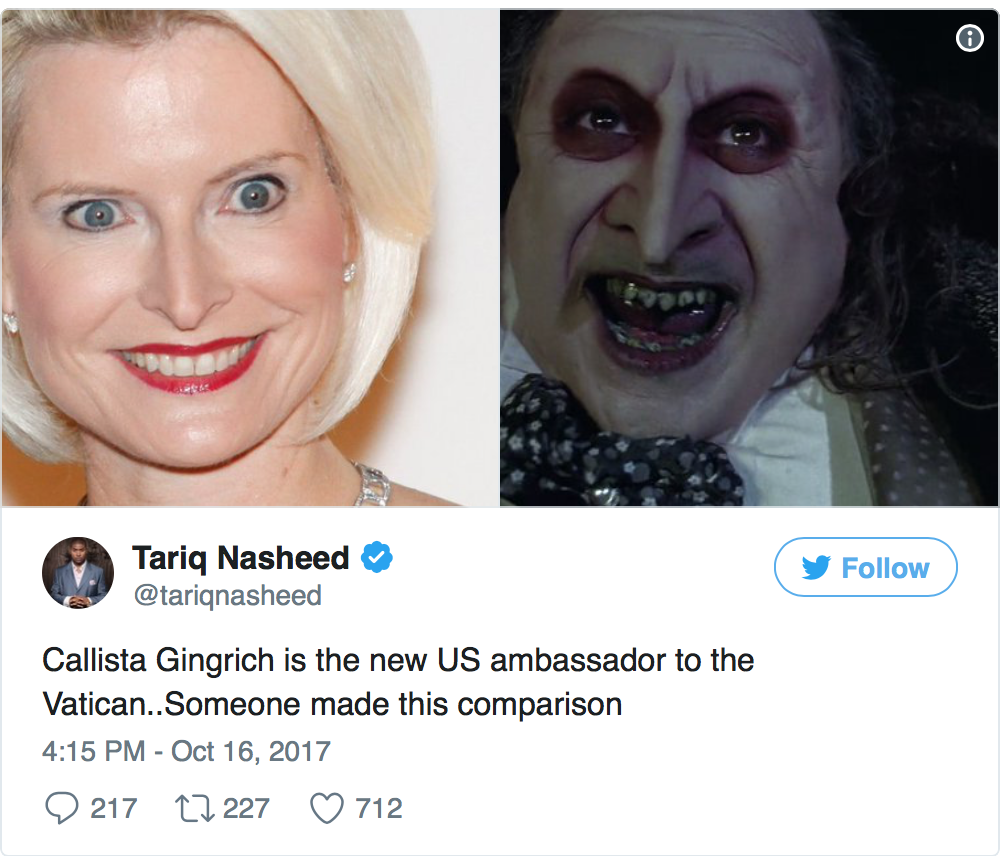 One of the "writers" for the Daily Wire, Harry Khachtrian was one of the most vocal critics, complaining about "women being attacked for their looks".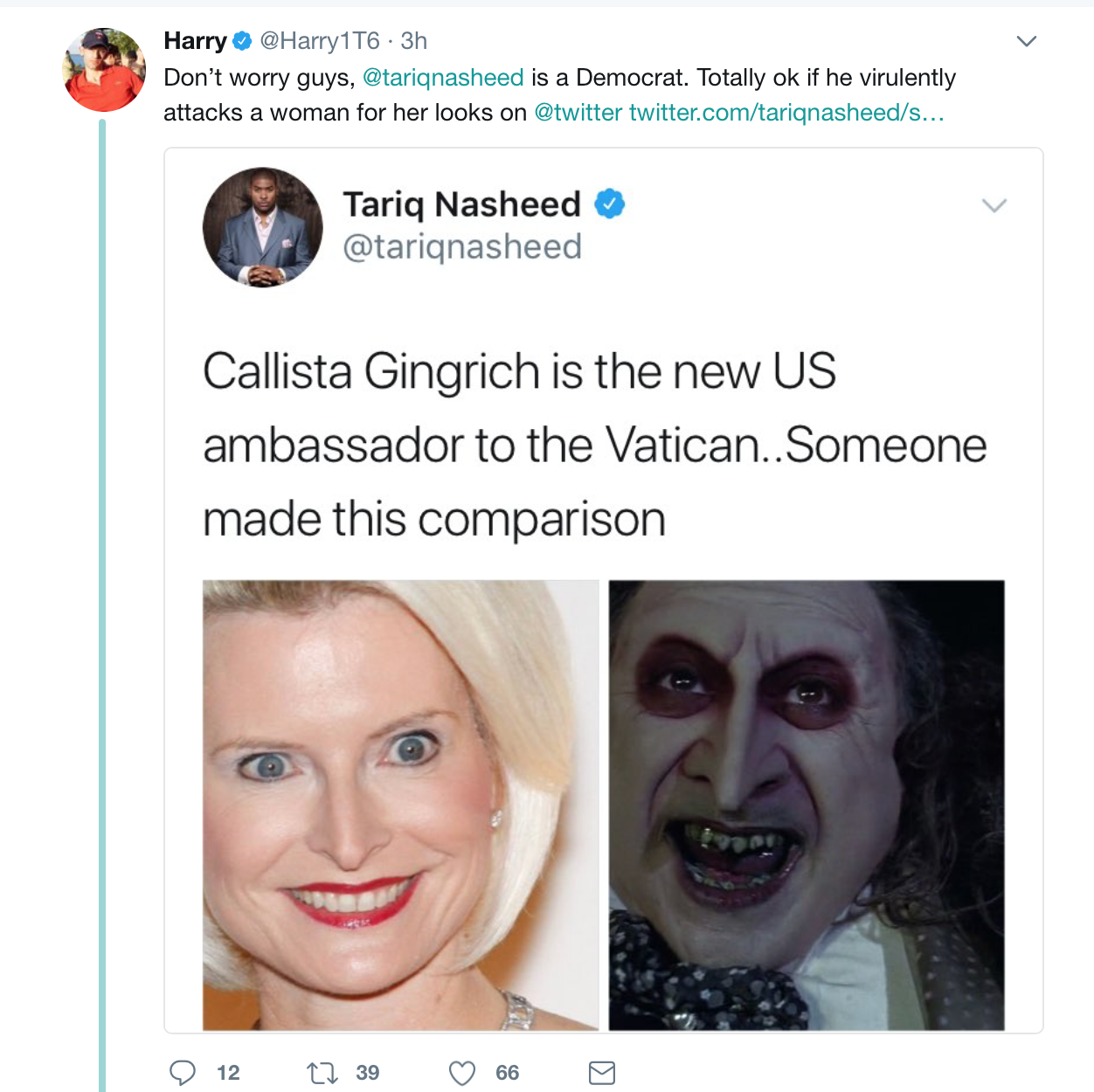 It was quickly pointed out that many of these suspected white supremacists who were complaining, criticized Michelle Obama and other Black women for years about her looks. This includes the Daily Wire. There are stories where the Daily Wire is insulting Black women like Maxine Waters because of the way her hair looks.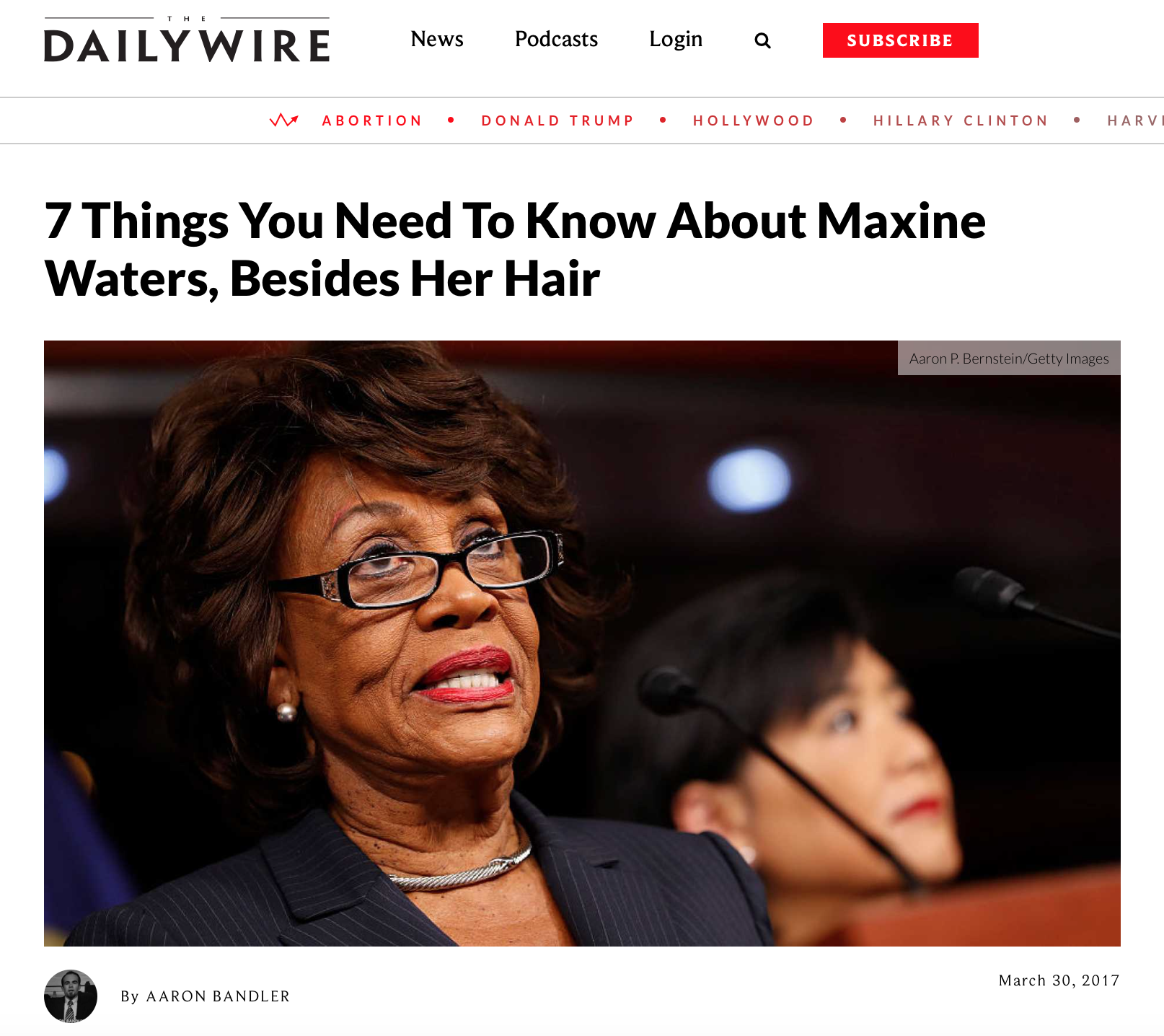 These same suspected white supremacists who claim to be "conservative" insulted Michelle Obama constantly, by calling her  "monkeys", "apes", and every other derogatory racist name one can think of. They also constantly criticized the was her clothes looked, and the Daily Wire even got in on these insults.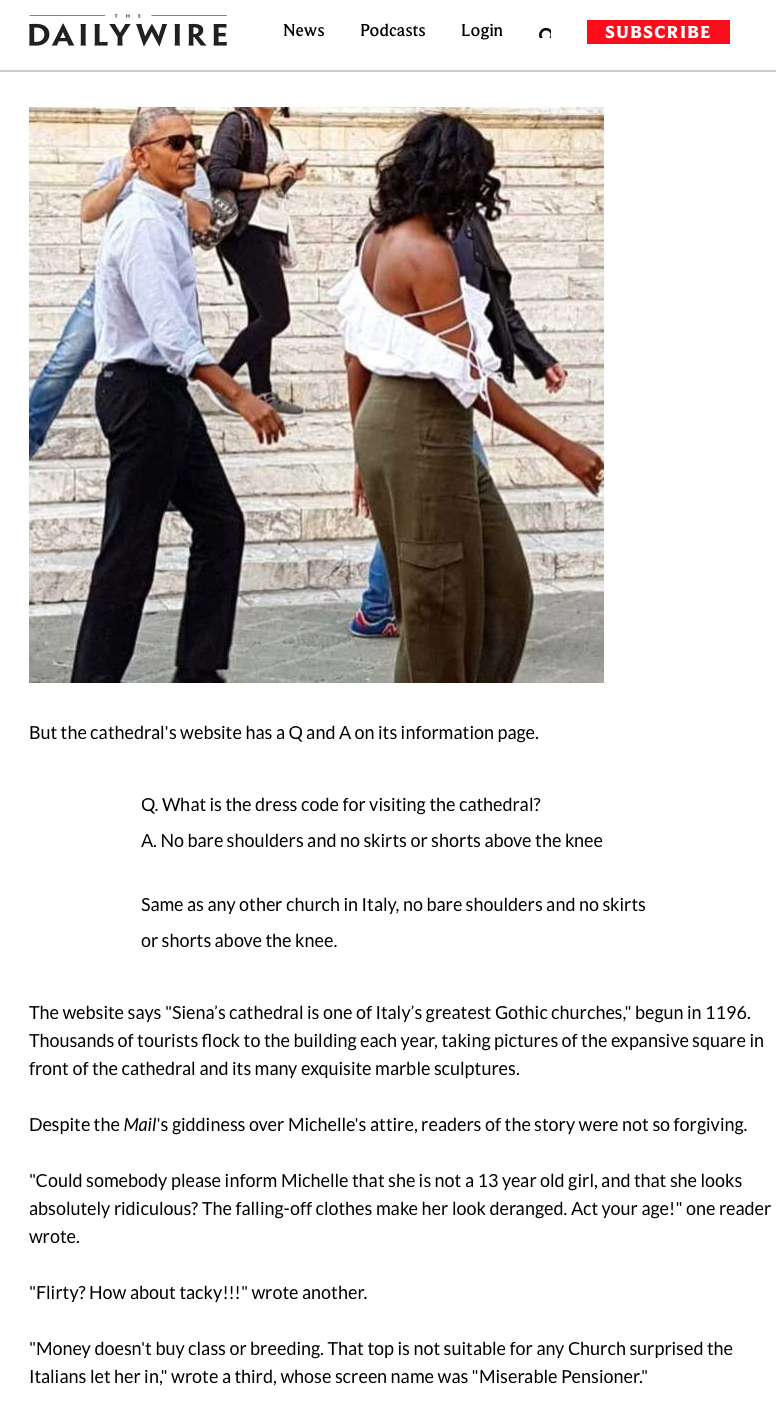 Maybe the Daily Wire should check their archives before they criticize others for the exact same things they publish.